#
Opening Ramble
Just a reminder that [there is a contest](https://steemit.com/classical-music/@remlaps/visibility-contest-give-me-your-best-classical-music-post) to be the Facebook face of the Steemit Classical Music community. @remlaps (@classical-music) is running a contest for a free ad slot on Facebook, it's a great chance to get your work promoted on Facebook, whilst helpingrepresent the Steemit music community!
Check out also the [latest curation from @classical-music!](https://steemit.com/classical-music/@classical-music/steemit-s-best-classical-music-roundup-issue-27)
#
Community information
Please post in #classical-music if you want the support of the two community accounts (@classical-music and @classical-radio). The accounts are manually curated and it is too time consuming to chase posts all over Steemit! Please help us out by flying the community colours, the cut and paste code is the Discord.
If you haven't done so already, consider following the curation trail at SteemAuto and also following @classical-radio on your fanbase. Easy to do, helps support the community (and by extension yourself) and you get easy curation rewards!
If you see a comment from @classical-radio on your post, consider giving it a little upvote to help grow the account and support the community back in return!
Comment, upvote and resteem. Support each other and we will grow strong together as a community!
#
Featured Posts
[Valse Venezolano "Ecos del Corazón"](https://steemit.com/openmic/@minuetoacademy/steemit-openmic-week-95-minuetoacademy-valse-venezolano-ecos-del-corazon-interpretacion) by @minuetoacademy (C2)
[Roma (Cover)](https://steemit.com/openmic/@carlosgu/3x776hwr) by @carlosgu (C2)
[Nuestro Juramento](https://steemit.com/openmic/@albertluis/steemit-open-mic-week-95-nuestro-juramento-by-albertluis) by @Albertluis (C2)
[Lloraras](https://steemit.com/openmic/@luisfuenmayor/steemit-open-mic-week-95-lloraras-by-luisfuenmayor) by @luisfuenmayor (C2)
[Amor de Conuco (Juan Luis Guerra Cover)](https://steemit.com/dlive/@mayneth/29773e40-9089-11e8-b2de-f7be8f055a16) by @mayneth (C2)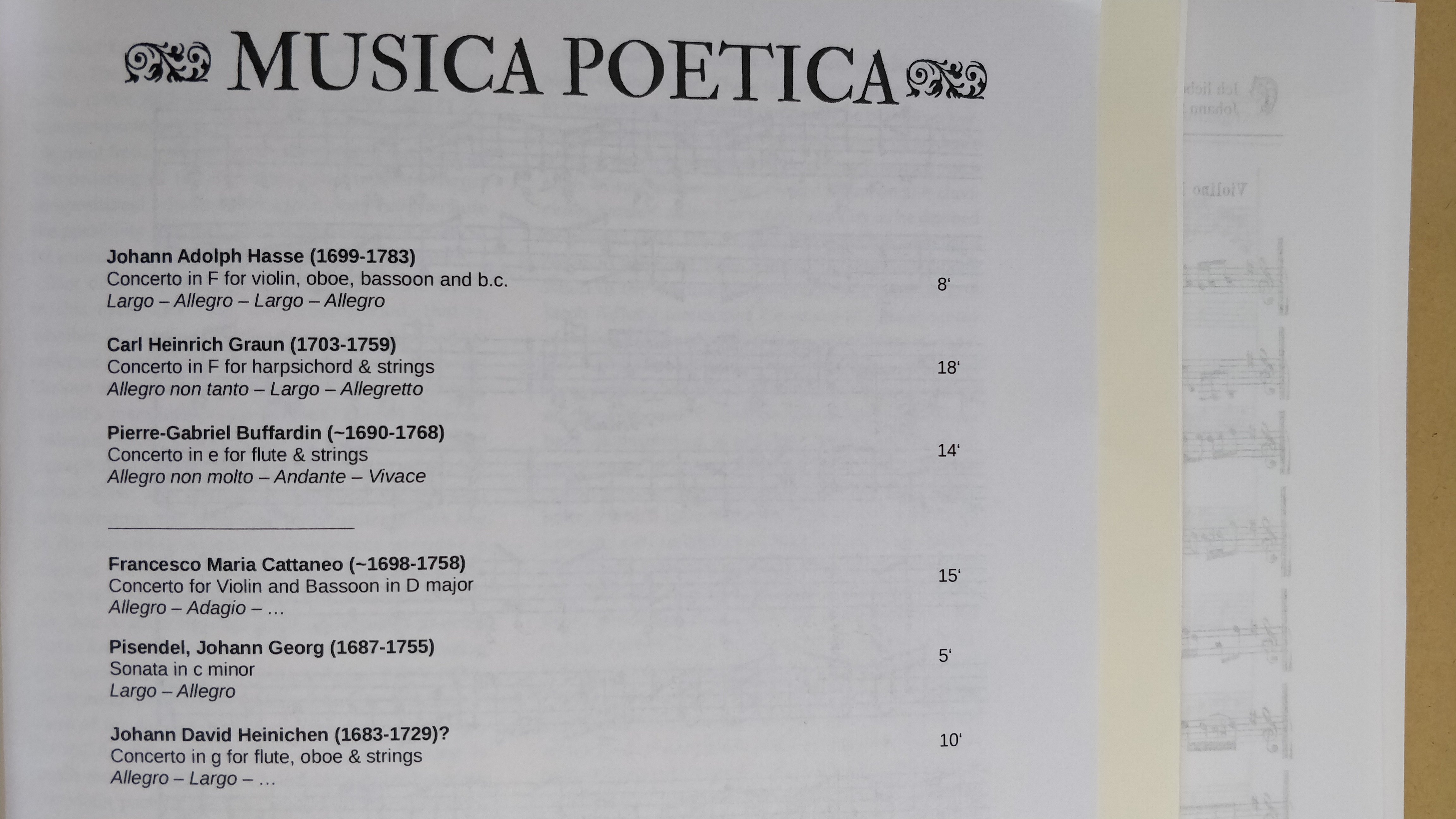 [Finalising a programme for Sligo Baroque Festival.](https://steemit.com/classical-music/@musicapoetica/finalisingaprogrammeforsligobaroquefestival-mnwvakf73f) by @musicapoetica
[Partita in A minor for flute by J. S Bach. II Mov.](https://steemit.com/openmic/@miguelvargas/partitaenamenordebachparaflautasolaiimovimiento-8yrw1i0zmd) by @miguelvargas
#
ME Me ME!!!!!
Nothing in the past couple of days… it's just too hot!
#
Admin stuff
Current split of the liquid payout:
20% fee recovery and growth for @classical-radio
10% Writing fee
70% equally distributed to featured posts
Thanks to our delegators:
cmp2020
remlaps
silentscreamer
guifaquetti
classical-music
freyman
laviq
Thanks to the larger support accounts:
illuminati-inc
c-squared
accelerator
classical-music
steampress-io
Every little bit of support helps!
---
If you enjoy Classical Music and out work in promoting it on Steemit, please consider a delegation. This is made easy via this tool at [Steembottracker](https://steembottracker.com/delegation.html)!
Don't forget to follow our curation trail to help your fellow community members and earn curation rewards! Also remember to add @classical-radio to your Fanbase to grow the community account! The stronger we are, the more support we give back to the community!
https://steemitimages.com/DQmeoERDzqJXs2uwJ3BQjuKvTEQf4jjhCxuAr6pt87qkGr5/Classical_Music_smaller.png
The classical music community at #classical-music and [Discord](https://discord.gg/ppVmmgt).
Follow our community accounts @classical-music and @classical-radio.
Follow our curation trail (classical-radio) at [SteemAuto](steemauto.com)
Community Logo by ivan.atman
Radio logo by plushzilla

Follow this account for classical music themed competitions, resteems from our contributors and general news and support from our community at #classical-music. Our Curation trail is over at https://steemauto.com/, follow it to support the community and earn easy curation rewards at the same time!
Delegations and donations are always welcome!